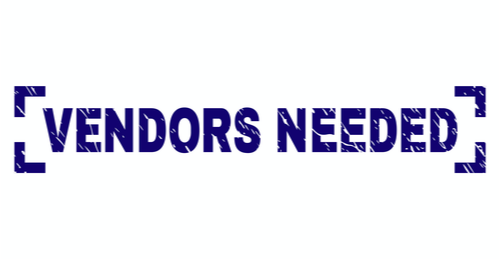 Most organizations recognize how complex selecting the appropriate business partner can be. Most competent organizations understand that you need to approach Vendor Selection as a process.
Without this approach, it can become highly subjective and emotional.
In today's article, we'll be looking at the Vendor Selection Process.
We'll aim to show you 
OK, let's get to it.
The key is in the name!
Vendor selection is a process and therefore has a series of steps leading to the organization's use of a vendor.
Between different organizations, these processes can vary with different emphasis put on different stages. However, there is some best practice that is utilized within most organizations.
A typical vendor selection process is
Define the requirement of what we want.

What are we going to buy? How can we describe the technical specification of what we want?

Define our business requirements – for example, what are the:

Commercial terms
Capability/Capacity that we want
Risk profile etc

Define requirements the vendor must demonstrate

Do they need special accreditation
Do they have to be approved by our company
Do they need specific capabilities

Find a pool of suppliers that can meet the above requirements
Use a request for quote (or similar) process to obtain data from the suppliers
Score the suppliers against the requirement
Select the supplier(s) that demonstrate they score highly and meet requirements.
Most vendor selection processes are not run by one individual but by a set of stakeholders.
The first step in any vendor selection process is to gather these stakeholders together so that you can determine critical inputs into the decision-making process – typical stakeholders might include:
Procurement
Quality
Engineering
Finance
Commercial
Let's look at the process in a little more detail:
A vendor Selection process comprises a series of steps that typically include the following:
1/ Defining the requirement of what needs to be bought
In the majority of cases, requirements will fall into one of two camps
a) Materials/Parts
b) Services
The vendor selection process will usually be kicked off by demand for parts loaded onto a specific IT system, such as an MRP system.
For service demand, this will often be derived by Project teams or similar.
The key is that the requirements have to be defined sufficiently to enable the team to move forward with selecting an appropriate vendor.
Why requirements definition is key to selecting the right Vendor.
As an example, let's assume someone had said that they required some paint.
By merely demanding paint, the team is not charged with sufficient information to procure or select vendors. For example:
Are there any special technical requirements?
Does the vendor need special certification that has to accompany the paint when it's delivered
is there any statement that needs to be made about available shelf life
What quantity is required (and how is that defined – cans, litres etc).
What is the color?
etc.
You could buy house paint when you need to paint an aircraft (whose industry is highly regulated). Never forget that the ability to succeed in vendor selection the need for a tightly defined requirement is critical.
2/ Define the requirements of the business
Alongside the technical requirement comes the requirements of the business; this usually falls into elements such as:
Commercial terms

Costs
Payment terms
Contractual obligations
Risk

Required Leadtime
etc
3/ Define the criteria the vendor must meet
You may have specific Vendor requirements, such as:
Vendor must hold explicit regulatory approval
Vendor must meet specific requirements set by procurement

e.g., size, risk profile, capability, capacity
Physical location

Vendor may need to be on the company approved list
4/ Formalize the requirement
Once you have gathered the relevant information, then you are armed with enough data to finalize the requirement and move forward in the process.
Requirements can be pulled together into a requirements definition document so that it can be shared within the company and the vendor pool that you may look to utilize.
In most organizations, requirements go through some form of validation or peer review.
5/ Vendor Search
Now you have identified the requirements, searching for the vendor will usually take one of two routes.
1/ There is a company approved list of vendors, and one (or more) on that list can meet the requirement.
2/ The company does not have a supplier that can provide the services/parts required, and a sourcing activity must be undertaken.
Undertaking some research within the market should support robust sourcing helping your organization both meet it's objectives while minimizing costs.
The process should follow a series of simple steps
Researching if other organizations have similar needs and what they have done
Research the market and determine whether anyone can meet your requirement
Determine if there are multiple suppliers
Determine if there is a differentiation between those suppliers (i.e., large/small, industry accredited/not, etc.)
Determine critical drivers for the industry that could be used in the negotiation process.
As a rule, you'll probably find a number of vendors that you might initially consider using, but, of course, not all of them will meet your requirements.
The sourcing process is a post in its own right (you can find more about the sourcing process from CIPS.) In summary, sourcing typically includes the following steps:
Find suppliers that could meet the requirement (often undertaken through utilizing a request for information (RFI) process
Undertake a formalized process to research the marketplace and identify possible suppliers. Information is captured that can be used in the selection process
6/ Request for Quotation
At this point, you'll probably have a pool of suppliers that you could select from.
The next step is to finalize your selection. To do that, you'll probably utilize some form of "request for proposal" or "request for quotation" method, which will gather various factors (ideally weighted) to evaluate the pool of suppliers and select your supplier(s) that you'll look to use.
RFQ's can vary from one organization to another but typically include:
Introduction to business/background
Specifications (what's needed)
Key assumptions
Identification of risks and constraints
Business Commercial clauses/Terms and conditions
Details around the criteria that will be used to make final Selection.
7/ Evaluation & Selection
This phase utilizes the quantified/qualified data received during the RFQ/RFP to select the vendor.
This process should follow a series of steps to guide the decision removing things like departmental politics or human emotion.
The process should:
Undertake a review of all RFQ responses
Score results (how does the RFQ articulate that requirements will be met)
Develop a total score for each vendor
Select the vendor with the highest score (that indicates it's closes aligned with requirements.
8/ Commercial Negotiation and Order Placement
Once you have selected your supplier, the next step will be to place a formal contract/Purchase order. Note that there may be a requirement to undertake some negotiation in order to finalize the order.
Once you have finalized terms and conditions, you are set to place your purchase order.
9/ Delivery & Contract Closeout
Once the requirement has been met, the procurement organization can gather useful data that can help in future procurement/sourcing. This will usually include gathering information around compliance to contract (i.e., cost/delivery terms being met) and the quality of materials received.
An effective vendor selection process can deliver various benefits to the organization – this includes:
It focuses attention on requirements
It helps a business prioritize
It facilitates collaboration
It forces the question of "what do we want from our supplier."
It helps to reduce risk
It can help within a cost reduction strategy.
Regardless of how mature your process is and how much research and evaluation you undertake, it is, of course, absolutely possible to select a bad supplier. This is typically a result of weakness or failure of the process; these can include:
Poor definition of a requirement. This can result from a number of issues such as

Poor communication
Lack of documentation that articulates requirements (i.e., design)
Insufficient detail

Not treating all suppliers the same therefore there is not a level playing field leading to poor selection
Poor evaluation processes leading to suppliers not being compared equally,
Failure for a joined-up approach and, as a result, an inability to capture all requirements.
Summary
How is your organization's vendor selection? Have you implemented a robust process that delivers results? We'd love to hear about any lessons learned.
We hope you enjoyed the article, we'd love some feedback, and you can reach us either in the comments section or via twitter.