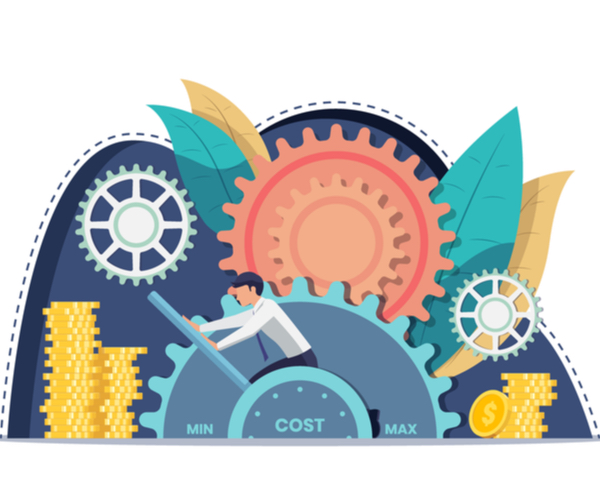 As I wandered around my local supermarket earlier today, I saw many other shoppers perusing the shelves of competing products. Several thoughts struck me, why had I picked this supermarket and what makes us choose which products we buy? As buyers how much of our choice is driven by low cost? Don't we all shop around for the best deals, making choices based on what's presented to us in the marketplace?
Some of us will look to find the lowest cost deal (whether that's the end product or perhaps the brand of the supermarket itself). Some of us will be willing to pay more for extra benefits, such as additional features or services.
In today's competitive market place, there are likely to be a variety of offerings. Some will target being the lowest cost to attract volume. Others will look to attract those that are willing to pay a premium to get extras and others will target niche markets.
These are all examples of Competitive advantage strategies as described by Michael Porter.
In this article, we'll be looking at one of those strategies, the cost leadership strategy.
Introduction to Cost Leadership
Cost Leadership strategy describes how companies develop strategies enabling them to increase market share through lowering operating costs. These lower costs are then passed directly onto consumers with operators aiming to attract volume and profit.
Use of the cost leadership strategy is commonplace. There is a multitude of examples seen across multiple markets. From supermarket chains like Wallmart who dominate its market place to low-cost airlines like Ryanair, the strategy is everywhere.
But why drive at lowering costs?
Lowering your costs and passing them onto your customer can appeal to a volume of customers, therefore, enabling organizations to take a large and significant market share, increasing revenues.
Merely being amongst the lowest-cost producers however is not good enough. Cost leadership is a highly competitive strategy, one which can leave you wide open to attack by other low-cost producers. These competitors can undercut your prices, block your attempts to increase market share and leave you financially precarious.
Never mind the Quality look at the cost?
It's often thought that companies that utilize this strategy do so to the detriment of product quality. There is a notion that companies use it to drive poor-quality goods and services for the lowest price. However, this isn't usually the reality.
Whilst there are examples, there are also plenty more that have captured markets through this approach with Quality products. Participants offer customers precisely what they want at both cost point and product features.
Let us go back back to Wallmart for a minute. Wallmart has met the needs of their customers not by skimping on the quality of their product, but by working with their supply chain to clearly understand cost drivers, stripping them out. They've then passed these cost savings directly onto their customers to help leverage their position in the market.
Cost Leadership Strategy has something of a cyclical nature; companies that utilize cost leadership require economies of scale to drive lower costs. In turn, this captures market share, driving larger sales volumes needed to support these economies of scale, which in turn drives the cost base. Cost leadership tends to thrive in markets where there is:
A large customer base
High demand.
Examples of Cost Leadership Strategy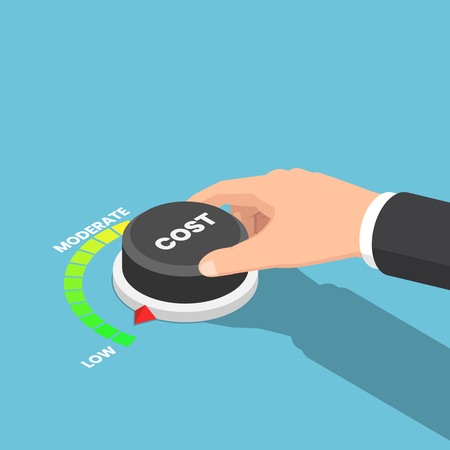 Cost Leadership strategy can apply to both goods and services, and there are plentiful examples of both. We'll take a look at three below.
Supermarkets
`Brands like Wallmart, Costco, and Kmart have all used cost leadership and have been effective in doing so. All target a large market, Wallmart has close to 12,000 stores around the globe and has 3 strands of strategy,
Low cost,
Convenience,
Quality.
Their plan is clear, attract customers with low, low prices, and then maintain engagement through offers and deals.
The competition in this niche is fierce. As buyers move online, they expect not only low costs but world-class distribution networks, availability of product, and customer service. While the strategy around cost has remained constant, the market has become more demanding.
Wallmart (and it's competitors) have succeeded by:
Targeting a large customer base to drive sales volume
Minimizing operational costs
Driving efficiencies specifically around supply chain and logistics.
Using size (negotiation power) to get the best deals from vendors.
Using technology to drive innovation and increase levels of customer service to target customer retention.
It's not all a bed of roses, Wallmart has come in for criticism in some areas. However, despite criticism, it's success at using cost leadership to gain market share has been second to none.
Airlines
No Frill /Low-cost has been a generic strategy followed by many airlines. The Airline industry were also early adopters of dynamic pricing and revenue models. Different pricing mechanisms have worked for different sectors, perhaps supporting more price variability than other markets.
The industry can be heavily segmented, from the holiday couple to the business traveler. Nevertheless, the airline industry has been notoriously competitive. It requires significant capital to be able to operate effectively. Failing at cost leadership (failing to capture enough market share) can bring an untimely end to your organization!
Unlike many industries, costs can be highly variable. Jet fuel is driven by oil price, which can be highly volatile. Coupled with uncertainty over cost base, it is also highly legislated, adding further challenges.
To an extent, low-cost airlines, utilizing cost leadership, are no different from their supermarket counterparts. There is a need to keep costs low and volumes high and attain specific key attributes to help it be achieved. which include:
High Seat density
Lower service levels
Use of low-cost regional airports
Use of direct booking and technology to drive low cost
More flights through faster turnaround times.
These are at odds with many high-end operators. These tend to offer things that their low-cost counterparts don't (e.g. loyalty programs, premium services, dedicated lounges etc).
With many entrants and significant risks to operators, there are some subtle differences with cost leadership in Aviation. The strategy, however, remains the same, reduce costs to grab market share and increase revenues.
Hotels
Finally, let's have a look at how a cost leadership strategy applies in the hotel market.
Similarly to those discussed above, a business retains competitiveness when it has a business advantage against its rivals.
The Hotel market is a complex one. Taking a look online for any major city shows that there are a plethora of available hotels. But are they all the same type? Do they appeal to the same clientele? The answer is, of course, a resounding no. There is a large range of types, targeting different portions of the market – we have:
Prestige hotels charging high prices
Well known brand chains focusing on features and service
Budget hotels focusing on price
Family-run "mom & pop"/Sole proprietor hotels
Air b'n'b style properties
Hostels
With the highly competitive nature of the industry, participants need to find strategies to take market share.
As a result, many hotels target niche markets. For example we have those targeting families, where hotels may have certain features (Swimming pools, family-friendly restaurants, etc) to attract its target market. Hotels targeting business travelers may differ, offering certain, different features (reward schemes, on-site restaurants, business lounges, workspace, etc). As such, there is significant differentiation within the market.
So is the market-led by cost leadership? Well if you look at the niches that exist coupled with buying practices you could certainly argue that it exists evidenced by the no-frills budget end of the market
With the onset of booking sites like Trivago, booking.com, lastminute.com the leverage is clearly now in the hands of the individual.
The act of booking the room now has the individual being presented with tools to be able to search, filter and select accommodation, based on a range of criteria across the whole market and sites like this certainly focus on the "deal".
With this technology, the industry has seen a significant overhaul. Of course, this has led to competitive pricing strategies at both ends of the market. This is not just through the hotels themselves, but also the booking sites as well. These sites operate effectively as a distributor who also wants to attract market share, and for most (if not all of them) their strategy is cost leadership. In this case, it's who can offer the same hotel for the least cost. Adding to this complexity is that dynamic pricing (again driven by technology) is a key factor and you can see the same hotel going for one price one week and 3 or 4 times that price the week after.
So, for these reasons, the market remains highly competitive with a significant volume of budget hotels, but price alone is not the only factor in buyer selection.
Does cost leadership strategy lead to a competitive advantage?
Given the examples above, the answer to that question is yes. However, it is just one strategy, and many markets have nuances which drive more than simple cost leadership. There are numerous options open to businesses, and Porter defined several possible approaches.
The strategy chosen depends on several contributing factors, including:
The Market
Barriers to entry
The consumer base
Existing participants
Below we'll look at the alternatives to cost leadership alongside some examples.
Alternatives to Cost Leadership
Porter defined three key strategies.
Cost Leadership
Differentiation
Focus. Which includes

"Cost Focus"
"Differentiation Focus."
1/ The Cost Leadership strategy
As we've described in detail above, cost leadership drives leadership in the market through controlling cost.
2/ Differentiation strategy
Differentiation strategy involves ensuring that your products are sufficiently more attractive than your competitors.
This strategy is typically led by features of the product and customer care. These attributes can help build a brand image that is commercially attractive to your customers.
Several enablers are required, these include
Innovation led by product development,
Products with clear customer benefits.
Continuously high-quality
World-class sales & marketing.
Agility
3/ Focus Strategy
Focus strategies tend to require niche markets with a robust understanding of the customers and products within it.
There is a need here to support customers unique requirements using specific products with specific features. Having ownership of a niche requires a level of unique and detailed understanding which can come at a cost.
Consumers in niche markets tend to have a level of brand loyalty. This can create a barrier to entry for competitors especially where such consumer loyalty has been built up over time.
A single-focus strategy is usually not enough on its own
Through great service, strong brand loyalty amongst their customers is built. This makes entry into the market by thier competitors less attractive, especially where there is a high cost of entry.
When chosing this model it is still essential to decide whether you will pursue Cost Leadership or Differentiation strategy once you have selected a Focus strategy as your main approach.
How do you define the appropriate strategy?
Formulating a strategy depends on several elements:
Existing competition within the marketplace
Consumer power
Market forecast (what changes may occur) relating to powers such as

Cost drivers
Business investment strategy
Legislation

Medium/long term supportability of a chosen strategy
Strategy assumptions must be assessed, modeled, and then contrasted with other options. The business needs to look at the current market scenario and the perceived future situation (given current market knowledge) before selecting a way forward.
Cost Leadership Strategy Summary
Businesses can choose to adopt a wide range of strategies depending on desired outcomes and market forces. As we've discussed, Cost Leadership is evident in many industries and has a proven track record. Several well-known examples have excelled in its use. They have benefited not by just capturing elements of the market but dominating market share through its use. However, remember, it does not guarantee success, and there are issues with this approach.
We hope you enjoyed this post, does your organization use a cost leadership strategy? Want to add to the discussion? Feel free to use the comments section below or fire us a message on Twitter.