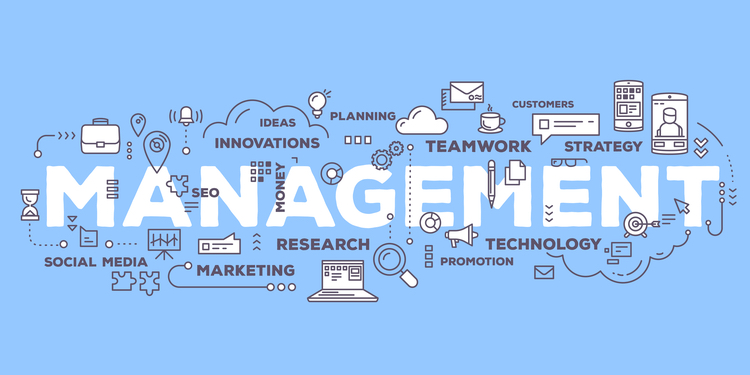 Businesses will deal with all manner of problems, change and disturbances. The success of any organization is often decided upon by the effectiveness of those in decision-making positions.
These roles lead crucial tasks, guiding and directing the organization on its mission.
Whether you're an experienced manager or just starting out, to help you boost your management credentials, we've pulled this helpful guide together. This Management guide will cover a range of helpful resources, including tools, methods, templates, and tutorials to help address common needs of management and leadership roles.
Click the links below to jump to the relevant section.
In this guide, we will cover :
This page will be regularly updated as we add more related content so make sure you bookmark this page and check back regularly. (We'll also be posting updates on Twitter).
First things first – Management & Leadership are not the same thing.
Managers have employees that work for them and direct them to undertake tasks
Leaders inspire people in support of a vision or plan
Management often occurs at various levels within an organization and covers a broad range of tasks and responsibilities. These responsibilities often vary between industries but tend to cover the same fundamental objectives.
In most organizations, management & leadership go hand in hand, albeit with leadership being the primary focus of the more senior positions.
Managers need to undertake their routine tasks while delivering leadership through inspiration and motivation.
General Management & Leadership
Models & Methods
People Management
Finance Management
Task Management
Process Management